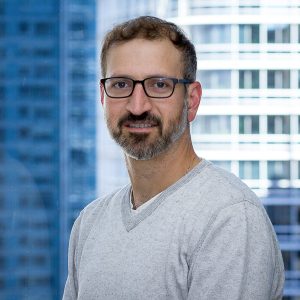 NOAH WINTROUB
Global Chairman of Investment Banking,
J.P. Morgan
Noah Wintroub is a Global Chairman responsible for helping founders and entrepreneurs navigate, scale, and succeed in a period of massive disruption and innovation fueled by technology and creativity and to deliver J.P. Morgan and its capabilities to Silicon Valley and the innovation community globally.
Based in San Francisco, Noah founded J.P. Morgan's Internet and Digital Media ("IDM") business. Since joining J.P. Morgan over 20 years ago, Noah has helped the firm become Wall Street's preeminent platform for founders as well as traditional and emerging clients seeking content, advice, access, and capital to take advantage of disruption and innovation in consumption patterns, platforms and business models.
Noah graduated Phi Beta Kappa, Magna Cum Laude from Colgate University with a B.A. in History and a minor in Religion. An avid traveler, Noah studied abroad in Russia and Israel and has visited over 30 countries.
A native of Chicago and diehard Cubs fan, Noah lives with his wife and three daughters in San Francisco, California. In 2015, he was named the youngest-ever Vice Chairman at J.P. Morgan and was named #13 on Fortune's 40 under 40.
In his free time, Noah serves on the board of CoachArt, Congregation Emanuel, and the advisory board of YadHanadiv. He enjoys running, coffee and spending time with his family.